TENPIN HOUSE AWARDS / USBC HONOR SCORES
08/31/12 LEWIS CLINE 299 $25.00
Become a VIB
Easter
Like Us on Facebook
CONGRATULATIONS
Kayla Talbert & Jordan Brown
WINNERS of the Annette Belella Top Ten Average Invitational Youth Scholarship Tenpin Tournament.
...

See More

See Less
CONGRATULATIONS
Mike Whisman & Sean Hine
WINNERS of the Texas Roadhouse of Hagerstown / "A" Bargain Towing Scratch Doubles Tenpin Tournament. For results, go to duallanes.com / tournaments.
...

See More

See Less
FREE WIFI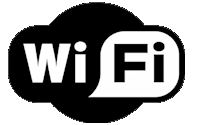 In Memory of

We accept all major credit cards.