RIP
Posted March 14th, 2020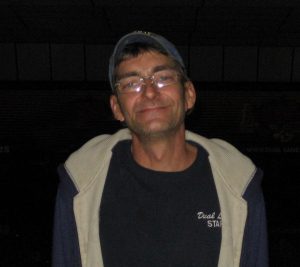 Timothy Wayne Brining
March 9, 1970 – March 11, 2020
"Our Friend & Fellow Mechanic"
TOURNAMENT CHAMPS
Posted March 9th, 2020
Brandon & Mike Runk were the winners of the Quality First Insurance / Hagerstown Ice & Sports Complex Scratch Doubles Tenpin Tournament on Sunday, March 8, 2020. For results, click on TOURNAMENTS.
CAREER HIGH FOR WINSTON
Posted March 8th, 2020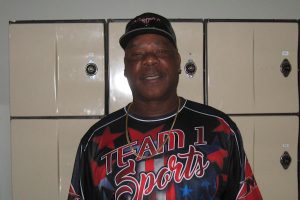 James Winston bowling in the Terry Bloom Memorial Mixed Tenpin League rolled games of 236, 247 & 257 for his first career 700 set, a 740 which was 191 pins over his 183 average for set. For bowling 150 pins over his average, James will receive a $25.00 Dual Lanes House Award.
The "ZOOKEEPER" RETIRES
Posted March 3rd, 2020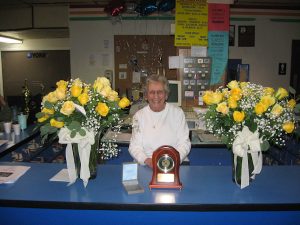 Annette "The Zookeeper" Belella, who has been involved with Tenpin Youth Bowling for 50 years, retired after 40 years of serving as Dual Lanes Tenpin Youth Coordinator. Annette was honored at the annual awards banquet / "King of the Hill" Tournament on Saturday, February 29th. She is pictured with 50 yellow roses (her favorite flower) from Dual Lanes, a clock from Aladdin Awards & Dual Lanes, and a gift from all of the youth bowlers and their parents. To honor Annette for the endless hours she has given to youth bowling, the Turner Bowling Centers Top 10 Average Scholarship Tournament has been renamed the "Annette Belella Scholarship Tournament". She will still be involved with the Dual Lanes Youth Tenpin League as a mentor & coach.