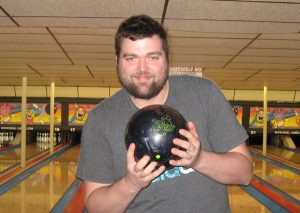 Jesse Gutekunst has been on a roll in the Art Harris Memorial Mixed Tenpin League. Jesse tossed back to back 800 sets.
On January 7th he tossed games of 280, 278 & 258 for an 816 and on January 14th tossed games of 279, 279 & 243 for an 801.
For his effort, Jesse received plaques & $50.00 from Dual Lanes and recognition from the Franklin County Bowling Association & The United States Bowling Congress.